News Blog

Everton lining up a £25m summer move for West Ham left-back Aaron Cresswell


Everton are looking to sign Aaron Cresswell at the end of this season. According to
reports, Sam Allardyce has worked with the West Ham left-back before and he is
a big admirer of the 28-year-old.
Allardyce wants Cresswell to compete with Baines for the starting left back position.
The report goes on to quote a source that claims Cresswell is keen on a move back to
Liverpool this summer.
It will be interesting to see what happens if an offer comes in from Everton. West Ham
will not want to lose a key player. Moyes is planning to put together a decent squad
himself and Cresswell has been a key player for him.
Apparently, Everton will launch a £25million offer for the West Ham defender this
summer. Leighton Baines has been a fantastic player for Everton over the years but
he is 33 years old and it is time for the Toffees to start planning for life without him.
Cresswell could prove to be a wise addition if
they manage to convince West Ham
to sell.
<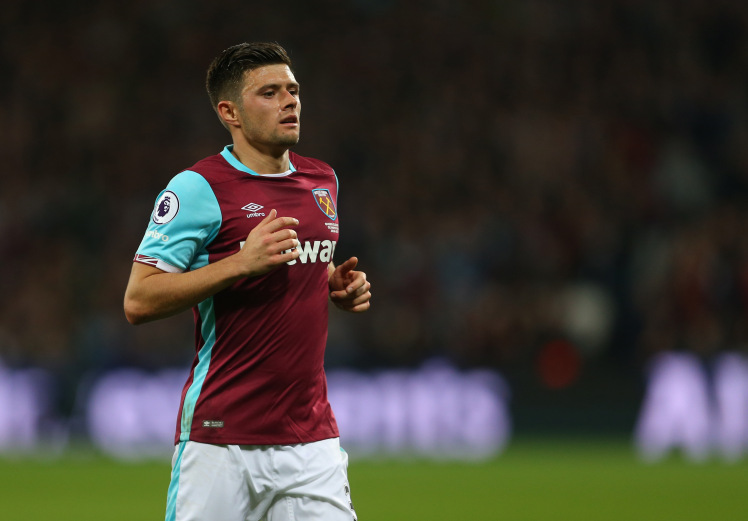 ____________


Jose Mourinho reacts to Paul Pogba's stunning performance vs Man City


Manchester United manager Jose Mourinho was content with the performance
of Paul Pogba, who bagged a match-winning brace at the Etihad Stadium on
Saturday evening. The France international's position was brought into question
after Pep Guardiola suggested that he was offered to Manchester City in January,
but the midfielder came up with a fitting reply.
Pogba was key to United's stunning comeback in the second-half with two goals in
the space of 97 seconds, and Chris Smalling ensured that the game ended in the club's
favour with a headed-winner. Following the 3-2 derby win, Mourinho was pleased
with Pogba's impact during the derby, and jokingly suggested his valuation may
have been upped after a game-changing display.
On any day, Pogba's efforts may not be of great importance, but there is nothing
better than halting City's title celebrations. The Citizens are expected to win the title
by the end of this month, but Pogba's feat will be fondly remembered for spoiling the
party atmosphere at the Etihad Stadium.
With the win, United have more or less sealed the second spot in the Premier League,
and they now hold a four-point advantage over both Liverpool and Tottenham. Arsenal
are the only top-six club, United are due to face before the end of the season, and they
should fancy a win based on the second half display versus City.
<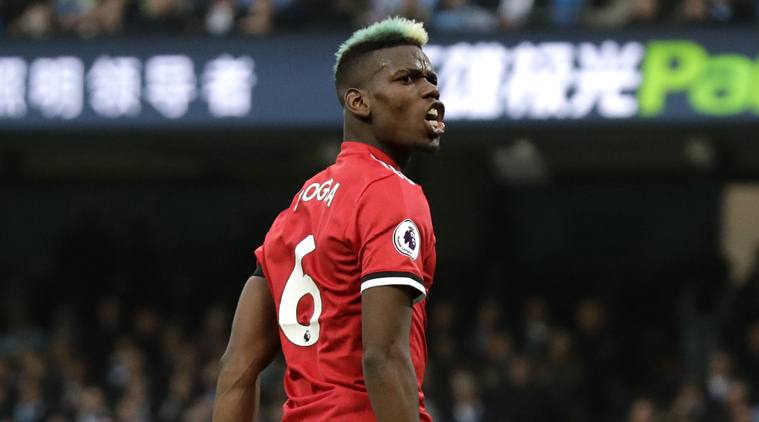 ____________


Japan dismisses coach Halilhodzic ahead of FIFA World Cup
The Japan Football Association (JFA) on Monday decided to dismiss the head coach of
Japan's national team, just two months out from the 2018 World Cup, local media reported.
Bosnian Vahid Halilhodzic will be dismissed from his position as the head coach of Japan's
national football team, colloquially known as the "Samurai Blue", despite his success in
steering the team through the 2018 FIFA World Cup qualification rounds, reports Efe.
The Japanese team recently failed to clinch a victory in recent friendlies against Mali and
Ukraine, who did not even qualify for the event in Russia. The decision is scheduled to be
officially announced at a press conference on Monday here, during which the JTA will also
reveal who will replace Halilhodzic as new head coach.
The new coach is expected to be among these shortlisted candidates: JFA's technical director
Akira Nishino, an experienced J-League coach; Hajime Moriyasu, Japan's under-21 football
team coach; and Makoto Teguramori, a member of Halilhodzic's coaching staff.
Halilhodzic assumed the head-coaching duty for Japan in March 2015, replacing his Mexican
predecessor Javier Aguirre, and helped the national team secure their spot in the 2018 FIFA
World Cup with a record of 6 wins, 2 losses and 2 draws in the qualification round.
However, the disappointing performance of the Japanese team in recent games, coupled with
the team's dissatisfaction with the Bosnian coach, have pushed the JFA to terminate the contract
with Halilhodzic.
Japan is scheduled to play against Colombia on June 19, which will be their first game in the
2018 FIFA World Cup, in Russia. Japan and Colombia form parts of group H with two other
teams, Senegal and Poland.
<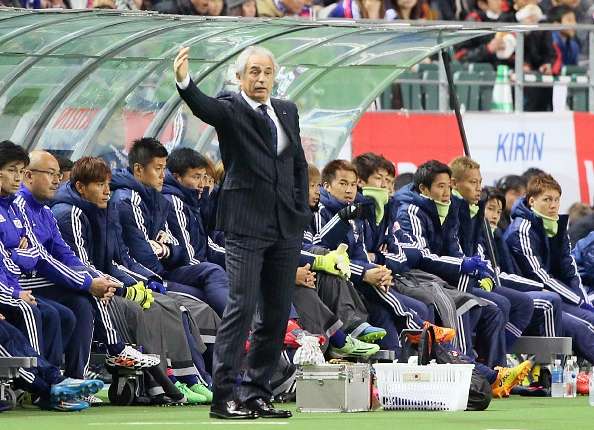 ____________


Gareth Southgate told to pick Arsenal ace for World Cup squad
That's according to Tony Cascrino who's backed the former Manchester United forward to
play an important role in Russia. The Gunners secured a 3-2 win over Southampton yesterday
despite a lacklustre performance.
Welbeck, 27, bagged a brace in the Emirates clash. Cascarino says Welbeck's positive attitude
makes him a popular pick for managers. He wrote in The Times: "I was really pleased with Danny
Welbeck's performance yesterday.
"For me, he has to go on the plane to Russia this summer. "He will not be first choice, but he
is the best second choice. He always shows hunger and desire, and that is why so many managers
have picked him.
"Before Welbeck's goals, the atmosphere was so muted at the Emirates. Arsenal this year have
been also-rans. "After winning the FA Cup last year, the fans were expecting much more this season.
But they are so disillusioned. They feel like they have had enough.
<
____________


LOFTUS-CHEEK: FEELING GOOD
Ruben Loftus-Cheek was pleased to be involved as England opened their World Cup campaign with a win,
and the Chelsea midfielder has spoken about the fantastic support the team have received back home.
The 22-year-old came off the bench for the closing stages of Monday's 2-1 victory against Tunisia, impressing
with his quality on the ball and ability to create goalscoring opportunities.
With Dele Alli nursing an injury Loftus-Cheek could potentially start when England play Panama in their
next game on Sunday, and he was pleased with the contribution he made against Tunisia.
'It was just a natural instinct because when the game is like that, with not long left, you have to try to make
stuff happen and take risks, so I just thought I'd go on and be direct,' he explained.
'I thought we did really well in the first half, we could have scored a few goals, so to keep the faith, stay
patient and get the goal at the end was fantastic.
'It felt good to play. When you're playing you don't think about it, but afterwards you let it sink in and think
you've just played at a World Cup. It's crazy.'
As ever, when England are involved at a major tournament the nation is fully behind the team, and Harry Kane's
last-gasp winner on Monday sparked jubilant scenes up and down the country.
Having watched some videos of fans celebrating the winning goal, Loftus-Cheek spoke about the importance
of that support.
'We're in this little bubble with our own vision and we're focused, so we don't always see what's going on
outside like that,' he said.
'That was mental, beers flying up in the air, it was like a festival. Everyone forgets who they support club-wise
and just comes together.'
<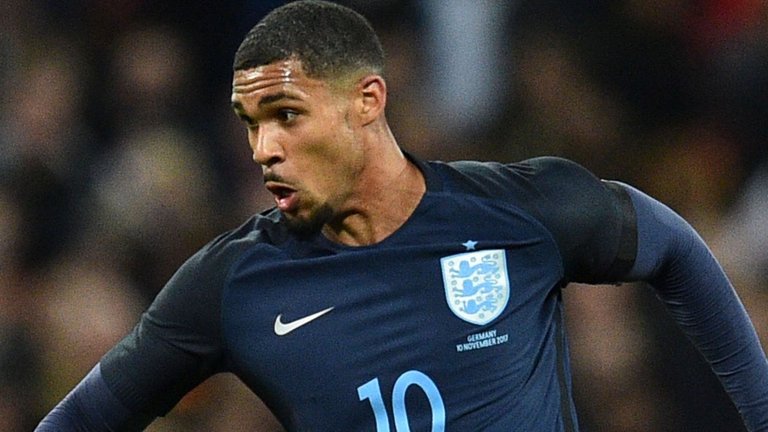 size="+2">
____________